Speakers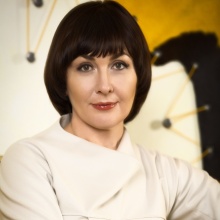 Svitlana Didenko
General Director of JSC pharmaceutical firm Darnitsa (Ukraine)
Following the convocation from the faculty of finance and economy at the Kyiv National Economic University, Svitlana Didenko began her professional career at the Darnitsa pharmaceutical company. Initially hired as an economist in the finance department, she has come a long way, taking on the position of a General Director (appointed in 2014).
Loyalty to the company, combined with a European management style, has allowed Didenko to succeed in her current position, advocating and pioneering innovative transformation of the company and its employees. Her most significant achievements include introduction of the new SAP ERP system, and most recently – the project management of the innovative production of intravenous fluids.
Svitlana's initiative and her personal participation has led to the development of a strategy for Darnitsa that includes re-engineering of the management, aimed at strengthening the pharmaceutical's rank and its further implementation in the European business society.
General Director of JSC pharmaceutical firm Darnitsa (Ukraine)