Speakers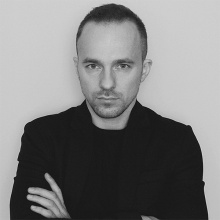 Boguslaw Barnas
CEO at BXBstudio (Poland)
architect, designer, lecturer
Studied Architecture at the Cracov University of Technology in Poland, and at the Fachhochschule Muenster in Germany.
On december 2009, established an interdisciplinary project studio, BXBstudio, using his experience from Poland, England and Scotland. He worked in London for Norman Foster - one of the most outstanding contemporary architects worldwide, and also at the Make Architects studio, or the Ingarden & Ewy Architects studio in Cracov.
Since February 2012, a lecturer at the Architecture and Arts Faculty of the Andrzej Frycz Modrzewski Cracov University.
In 2013 nominated for the Z:A Award "Architectural Perspectives: My idea, my pride", for his modern Cottage House project.
In 2014 hailed one of the top 20 most talented young architects by the Wallpaper* Magazine. The same year he was awarded by the World Architecture Community for the One Tree House project, and nominated for Polish House and SeaHouse projects.
Barnas's experience consists of working on objects of different scales, from small buildings, like Eco House, Polish House, Artist's House, to big scale objects, like The Walbrook (Foster + Partners) - an office and retail building located in the centre of London City.
In 2015, World Architecture Community awarded him for projects of Artist's House and Corean House - badminton centre in South Corea. Artist's house was also amongst top 10 most interesting houses of 2014, according to Archinea portal.
In 2015, Barnas was found amongst top 15 polish architects under the age of 40 by the Property Design portal.
CEO at BXBstudio (Poland)