Speakers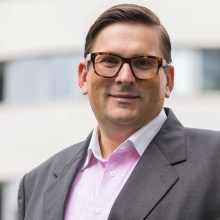 Danijel Koletic
CEO at Apriori World (Croatia)
Born in 1969 in Rijeka, Croatia.
His career began in 1981, with the project Beauty Pageant focused on parking. In just 18 years he became the owner of a local modeling agency. In the field of event management, he held the position of an executive producer of the Eurovision winner Mr. Rajko Dujmić (1992). As the executive director, he signed events like Supermodel Croatia, Croatian Golf Championship, Croatia WTA Ladies Open, and the most popular music festival named "Split Festival". He continued his career as an author and TV presenter in the Sunday Lunch show and also as part of the producing team of the children's series "Turbo Limach Show".
In the beginning of his career, he was the owner of an advertising agency. After selling it in 1996, he decided to work in public relations by implementing the goals depending on different projects at the territories of Slovenia, Croatia, Bosnia and Herzegovina, Serbia, Montenegro, and Macedonia.
Danijel gained his rich work experience by working on various PR and marketing projects for clients such as Klaus HIPP, Pfanner, Bayer, Poly, Telemach, and Fresenius. They are just some of the companies in which he participated in the field of crisis communication. His Holiness the Dalai Lama, Ms. Ivana Trump, Mr. Armand Assante and Mr. Michel Adams are some of the people with whom Danijel worked on a personal level.
Pursuing continuous communication challenges, he is the founder of the most influential communications conference in SE Europe: PRO.PR conference. Since 2011, he operates in Qatar thanks to a Crystal Ball idea as a solution for branding Qatar. Since 2015, a group of experts and agencies have been connected in "Apriori World".
Top Scholarship for Top Students, Croatian Walk of Fame, PR ARENA Balkans Student Public Relations Conference, First Agriculture conference Slavonika are just some of the 250 projects which he and his team signed with the mission of networking in motion.
CEO at Apriori World (Croatia)