Speakers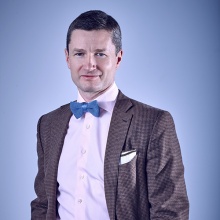 Marcin Halicki
Chairman at Braster (Poland)
Chairman of the Board. Manager with extensive experience and huge success in running a modern business. In 2003-2008 he was the chairman of the board of Luxmed, the largest network of private medical centers. He joined Braster in 2014, when he realized what kind of international potential lies in this company. He wants to introduce to the world the revolutionary innovation of the Braster device.
He graduated in Foreign Trade at Corvinus University in Budapest. He also has an MBA from Hofstra University in New York. He was the CEO and one of the founders of the National Association of Private Health Care Employers at the Employers of Poland organization. In 2006 he received the prestigious award "Manager of the Year 2006 in Health Care - private medicine."
He brought new energy and ambitious development plans to Braster. Under his leadership, the company has developed a new strategy to create the Braster device, used by women for breast self-examination. Now, he ensures that the company delivers on promises given to women and investors. He brings professionals to the company and smoothly blends them into the team.
He takes satisfaction from the possibility of building a modern organization from scratch. He knows that innovations, such as Braster, mean laying out new paths, which no one has ever walked. He lets his people make bold decisions. Thanks to that, he built a team that can carry out the project very quickly.
Chairman at Braster (Poland)