Speakers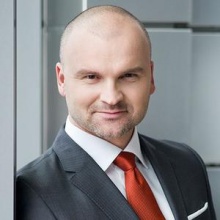 Rafal Brzoska
CEO of InPost (Poland)
Mr. Rafal Brzoska founded Integer Group 1999 and has been its Chief Executive Officer and also President since then. Mr. Brzoska is the founder of InPost (2006) – one of the biggest private postal operator in Europe. He initiated the launch of InPost parcel lockers, automated terminals enabled the self-service collection of parcels 24/7 from convenient locations, revolutionising both the Central European and international postal, e-commerce and courier markets.
Currently, InPost's parcel lockers operate on 5 continents, including the following countries: Great Britain, France, Italy, Poland, Ireland, Iceland, Lithuania, Latvia, Estonia, Russia, the Czech Republic, Slovakia, Colombia, Canada, Australia and Saudi Arabia. More than 5,000 InPost automated parcel machines will be globally available in various business models by the end of 2016. The company plans to deploy another 4,000 terminals in Europe, Asia, the Americas, and the Middle East. This activity is conducted through EasyPack, the joint venture company by Integer.pl Group and PineBridge Investments, the US global private equity fund, with an estimated value of 300 million euros.
In less than 5 year time, Mr. Brzoska's bold embrace of technological and business innovation and strategic vision had transformed the e-commerce and courier industry in dozens of international markets, thus revolutionizing and rediscovering the potential of this rapidly growing sector of the global economy. His visionary skills and broad business perspectives let him gained a reputation of one of unquestionable new business leaders in Europe.
Mr. Brzoska graduated summa cum laude, and MD in Management and Marketing from the University of Economics in Cracow, Poland.