Speakers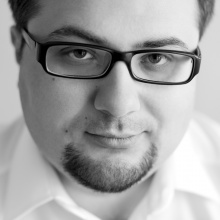 Maciej Kubiak
Advocate Partner in LSW Lesnodorski Slusarek and Partners Law Firm (Poland)
A specialist in the area of intellectual property with particular focus on copyrights, including media, film, press, computer and new technologies law, as well as innovations, advertising, competition and personal rights protection. He represents clients in complex lawsuits concerned with the protection of intellectual property and economic matters.
He has carried out dozens of projects providing legal services for film and television productions, including high budget international co-productions. He also advises many television producers, music labels, book publishers, concert organizers and organizers of other cultural and sporting events.
Maciej consults on advertising projects and marketing enterprises and strategies. He also advises on projects connected with innovations, new technologies and commercialization of scientific research (R&D), as well as in matters concerning unfair competition and unfair commercial practices.
He is an arbitrator for the Arbitration Court of the Audio-visual Market (SARA) and Lecturer at the H. Grotius Centre for Intellectual Property Law in Cracow. Maciej is also the chief editor of the LSW IP BLOG - blog for the creative industry and business (www.lswipblog.pl). He is a speaker at workshops, conferences and panels and an author of many publications in the field of intellectual property law.
Graduate of the Law and Administration Faculty at Warsaw University, with a post-graduate degree in Intellectual property law at Warsaw University as well as the Center for American Law Studies (University of Florida/Warsaw University) and also the Centre for English and European Legal Studies (University of Cambridge/Warsaw University).
Maciej has been recommended by reputable international legal guides: Chambers & Partners in the fields of Technology & Media (TMT) and Intellectual Property (IP) and also mentioned by Legal 500 in IP.
Advocate Partner in LSW Lesnodorski Slusarek and Partners Law Firm (Poland)