Speakers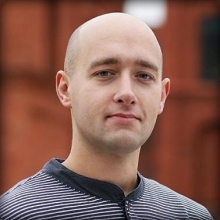 Filip Miloszewski
CEO at Lastonic (Poland)
Co-founder of Listonic - one of the most popular Polish apps. For the last 8 years involved in mobile business & startup scene with a strong focus on making grocery shopping experiences actually smart. Involved in development of the first m-commerce platform for ordering groceries on the go in Poland (Zamow Zakupy) as well as Kupony Zbik - popular mobile couponing platform.
Previously co-founded Liberte - a liberal magazine with a mission to promote an open society and liberal culture as well as BitsKitchen - an indie software house.
Computer Science graduate (Coventry University & Politechnika Lodzka), passionate about product development, mobile UX & user acquisition strategies, huge fan of bikes & stand up comedy.