Speakers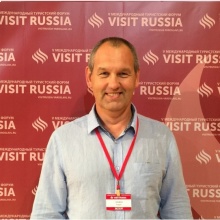 Andrey Suleykov
CEO of Appreal LLC
Andrey Suleykov is Deputy Head of Appreal LLC, a company specialized in the production of mobile applications. One of its key projects is a mobile guidebook titled "TopTripTip".
Abdrey also has more than twenty years of experience as a supervisor of huge media companies.
He prefers an active lifestyle - he likes travelling, snowboarding, riding bicycle and… music.
CEO of Appreal LLC