Speakers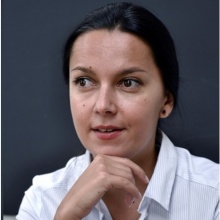 Regina Shchegoleva
Consultant in Russian & Swiss Tourism
Regina Shchegoleva is a consultant specialized in the area of tourism services, with over 12 years of experience, 10 of which - in the field of marketing. She is based in Switzerland.
Being born in the city of Kazan, she graduated with honours the faculty of foreign languages at the Kazan Teachers Training University.
She started her career in tourism in 2003, in Moscow. There she gained a substantial experience in the tour operator business and also as a consulter in the field of tourism.
She continued her career as a sales representative in a British marketing company - TMI Consultancy, where she worked with the Jordan Tourism Board and also with Victoria-Jungfrau Collection, a Swiss luxury hotel chain.
In 2008 Regina was involved in a marketing research project for developing the marketing strategy and promotion of the city of Kazan as a major tourist destination.
Consultant in Russian & Swiss Tourism