Speakers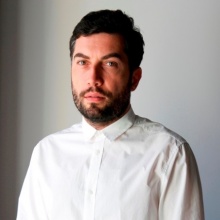 Artem Balaev
General producer of the gastronomic festival "ODA! EDA!" in Moscow and St. Petersburg
Artem Balaev is co-owner of "Aurora", General Producer of «AURORA FASHION WEEK Russia», and General Producer of Russia's largest gastronomic festival "Oda! Eda!"
In 2006 he graduated St. Petersburg State University with a diploma in Public Relations. His objective is event management, communication and fund-raising.
From 2002 to 2006 he was the creator and producer of the International Festival "Modny Desant".
From 2004 to 2006 Artem acted as a PR-director in the Jet Set company. After 2006 he worked for two years as the communications director of "DRESSCODE production". 


RATINGS and AWARDS, 2014:
"100 most influential figures in Russia's fashion» SNC
For his efforts in developing the fashion industry in St. Petersburg, Artem was awarded with a prize at the Fashion New Year Awards on the Fashion TV channel.
"Expert in the field of arts and cultural projects" premium at the "Judge of the Year" edition, "Expert North-West".
Gastronomic Festival "Oda! Eda!" ranks on the first place in Russia in terms of audience-coverage and number of participants.
Artem Balayev represents more than 300 brands as a Russian entrepreneur in St. Petersburg: Manish Arora, Costume National, Thom Browne, Mary Katrantzou, Bernhard Willhelm, David Koma, Custo Barcelona, etc.
General producer of the gastronomic festival "ODA! EDA!" in Moscow and St. Petersburg