Speakers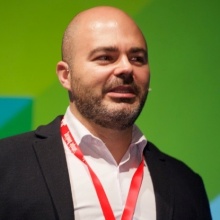 Mirko Lalli
Founder and CEO of Travel Appeal
Mirko Lalli is the Founder and CEO of Travel Appeal.
With 15 years' experience in digital marketing and communications, Mirko Lalli has worked as CMO at Clouditalia SpA. Before that he worked as Marketing Director of Tourism for Tuscany Region, managing the first social media marketing campaign in the world for travel industry, designing the digital strategy and coordinating the activities of Web marketing and the work of the social media team.
Mirko is also University Lecturer for Digital Marketing and Communication at the University of Siena, a Lecturer involved in the Master of Tourism Management at the University of Bergamo, and a Lecturer of Social Media Marketing at the IULM University in Milan.
Mirko Lalli is a member of the scientific committee of BTO Educational.
Founder and CEO of Travel Appeal