Speakers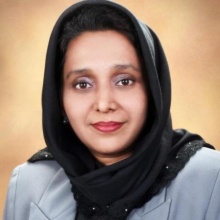 Jasmine Begum
Director, Legal and Corporate Affairs, Microsoft Malaysia and New Markets
Jasmine Begum, Director of Legal & Corporate Affairs for Malaysia and New Markets. Based in Kuala Lumpur, Jasmine has held this role since 2010, where she oversees legal, corporate affairs and corporate social responsibility ("CSR"), as well as government and policy engagement for Microsoft businesses in Malaysia and the emerging markets.
Jasmine joined Microsoft with over 20 years of award-winning experience that uniquely straddles both legal/policy engagement and communications, that included leadership and regional stints at companies such as Dell Malaysia, the United Nations Development Program, the Malay Chamber of Commerce, the United Nations headquarters in New York, as well as having been a corporate litigator.
Jasmine has broad educational qualifications having completed a double law degree at the International Islamic University in Kuala Lumpur. Jasmine then pursued post-graduate studies in both Law and Communications, in the UK.
Director, Legal and Corporate Affairs, Microsoft Malaysia and New Markets