Speakers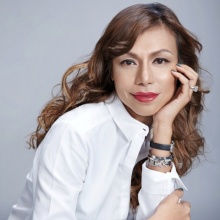 Lisa Hezila
Managing Director of Young & Rubicam Group (Malaysia)
Lisa started her career with the Malaysian national car company. Then she was offered a role as Head of Marketing Communications and Sponsorship in a prestigious international motorsport organization, Union International Motonautique, where she took charge of the entire marketing aspect from Advertising & Promotions and Special Events to PR, Media and Sponsorship. She also travelled extensively from one circuit to another across continents.
After 6 years as a client, Lisa joined Y&R Group in 2004 to head Paragon Y&R and managing clients such as PETRONAS, CIMB Group, ASTRO, SKOL Beer, ING Insurance, MAYBANK, Sony, Brands Essence of Chicken, just to name a few. In 2010, she was promoted as Group General Manager for Y&R Group.
In early 2012, She was promoted as a Managing Director of Y&R to look into agency operations and also clientele to named few ie LG, Marigold, Campbell's, Colgate-Palmolive, Caltex, Sunway, Sunlife, Ferrari and others.   In 2012, Y&R Malaysia ranked 19th in the World/6th in Asia, The Directory Big Won 2012; won Agency of the Year/Golden Kancil, Most Awarded Agency in Malaysia, Cannes and agency new business grew tripled. She was also responsible to launched Zed Spark, the management trainee program in Malaysia. She was named Women To Watch by Campaign Asia in 2012.  She a recipient for Marie Claire Awards for Women of Substance in 2013. She also sits on 4As council  and in March 2015 , she has been appointed as President for IAA Malaysia Chapter for 2015-2017.
In Dec 2014, she has been appointed as Managing Director for Y&R Group in which she is responsible not only for Y&R agencies but also for Wunderman networks in Malaysia.  She is a firm believer in THINKING BIG, from big in ideation to big passion for the brands and has a big soul and heart for people, and she thinks everyone must live a big life.
In July 2015, she has been appointed Advisory Council Member of World Brand Forum.
Managing Director of Young & Rubicam Group (Malaysia)