Speakers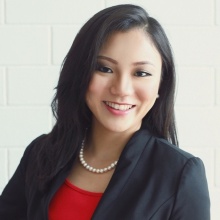 Sarah Chen
Corporate Venture Capitalist & Media Personality
Sarah is now based in Kuala Lumpur where she focuses on business development & investments for Sime Darby, a USD18 billion conglomerate. She seeks to develop new innovative value for the company, via strategic partnerships or acquisitions (M&A), under its Corporate Venture Capital unit, Sime Darby Renewables.
Her focus is on shaping the strategic agenda, managing the deal cycle from origination to execution, working closely on negotiations and deal structuring with target companies. She also acts as investment manager for select companies post-acquisition.
Beyond her investment work, Sarah remains active in the field of Women & Business as recognized when she was awarded a Fellowship with the Royal Society of Arts, Manufactures and Commerce of England (FRSA). Having grown up in the media industry as a national TV host from the young age of 9, and later part of the Young Achievers Group, she's worked with industry leaders and politicians on global causes since. Her passion for presenting remains and she continues to be called upon internationally to host business-themed conferences/ events/ TV shows, working with brands like TEDx, having engaged with the likes of Mark Prisk, former UK Business Minister; chairing panels with YB Senator Dato' Sri Idris Jala, former Minister in Malaysia's Prime Minister's Department, Lance Uggla, CEO of the Markit Group; having appeared on Fox International Channels, Singapore's Channel 5 and Malaysia's NTV7 and RTM.
Sarah holds a Bachelor of Laws, LL.B (Hons.) from King's College London, and is now pursuing the Chartered
Financial Analyst (CFA) qualification.
Corporate Venture Capitalist & Media Personality