Speakers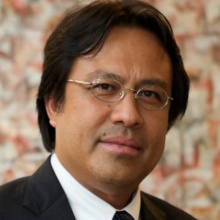 Shaifubahrim Mohd Saleh
Board Member, Malaysia Venture Capital Management Berhad
Shaifubahrim Mohd Saleh has more than 32 years of hands-on strategic and operational management experience working for 5 multinational companies in Malaysia and the region, as well as providing consulting to Government and Private Enterprises. He is certified in Change Management by Pritchett Rummler-Brache to consult in Corporate Growth, Culture Change and Performance Improvement. His industry experience covers Information Technology, Telecommunications, Insurance, Government, Defense and Public Utilities. He facilitates executive seminars on leadership and strategy locally and abroad.
He had been  a  Board member and an Audit Committee member of the Multimedia Super Corridor project (MSC) Malaysia from 1999 – 2004 during which he was also on the Boards of the Investment Committee, Remuneration and Nomination Committee and  the Tender Board Committee. He was also a member of the Penang State IT Council (1998-2008), Chapter member of Talents-Ideas-Enterprise (TiE) Council, and was Board member of 3 public listed companies namely Edaran Berhad, eBCapital Berhad and Redtone International Bhd. Formerly the President/CEO of PIKOM, The National ICT Association of Malaysia, now serving the association as an advisor.
Shaifu is currently the Chairman of the University-Industry Advisory Council of Universiti Utara Malaysia (UUM), Advisory council member for USM and Taylors College, Advisory Council member of Perbadanan Nasional Berhad (PUNB) and Bumiputra Retailers Organization (BRO) Exco, SME Business Advisory Panel Member of SME Corporation Malaysia and member of Product Development & Commercialisation Fund Management Committee of Multimedia Development Corporation Sdn Bhd.  Shaifu also served as President of Malaysian Service Providers Confederation (MSPC) from 2012-2014. Currently a Board member of Malaysian Venture Capital Management Berhad ( MAVCAP) and on the Board of Gamat Emas Sdn Bhd and Gamat Emas International. He recently joined REDtone International Berhad as President & Chief Business Officer.
Aged 56, Shaifu holds a Bachelor of Science (Hons) Degree in Computer and Management from the Universiti Sains Malaysia. Married with 3 lovely kids, he resides in Petaling Jaya.
Board Member, Malaysia Venture Capital Management Berhad