Speakers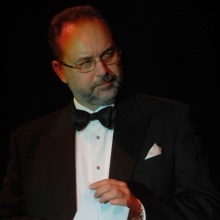 Boris Eremin
Founder and Dean of Communication and Media Industry Institute (Moscow)
Boris Eremin - the guru of the Russian communication industry and a very experienced practitioner who considers education the main sphere of his professional activity for the last 25 years, mainly in business communication, conflict management, public relations and advertising.
- World Board of Directors Member of the International Advertising Association (IAA), President of the Russian Chapter
- Honourable member of the Russian Association of PR
- Member of the Russian Academy of PR
- Member of the Russian Academy of Natural Sciences
- Winner of the main prestigious awards of Russian communication industry like "Media Manager of Russia", "The Silver Archer" and some others
- Initiator and co-organizer of the 42nd IAA World Congress that was held in Moscow
For nearly 15 years Boris Eremin was the chief-editor of the main Russian professional PR magazine "Sovetnik" (the Russian word "sovetnik" means adviser, counsellor, consultant) and the head of PR Chair in the International Institute of Advertising (Moscow).

For 35 years he is well-known in Russia (USSR) even out of the industry as the member of the "Connoisseurs' Club" - the Russian TV elite club of intellectual games.
Founder and Dean of Communication and Media Industry Institute (Moscow)