Speakers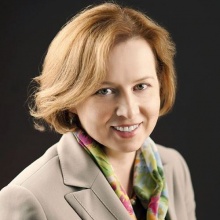 Anna Burova
Consulting Director of Organizational Development, Ward Howell
Anna Burova started her career in 1996 and has extensively developed her professional expertise as a practising HR Director and a consultant on individual and organizational development.
In the past, Anna was responsible for business development and project implementation activities at ECOPSY Consulting for over 10 years and she also worked in strategy consulting at Strategy Partners for 3 years.
Starting her career as Head of the HR Department in a large Russian retail company in 1996, Anna has recently acted as Director on strategic HR development at Svyaznoy Group, where she had implemented some projects on HR-management optimization, this time – in a company with over 25000 people.
Anna graduated from the Faculty of Psychology at the "Lomonosov" Moscow State University and received additional training in strategic management, completed at the Institute of Business Studies within the Russian Presidential Academy of National Economy and Public Administration. She has also undergone intern-ship and short-term training in the United States and the Netherlands.
Consulting Director of Organizational Development, Ward Howell