Speakers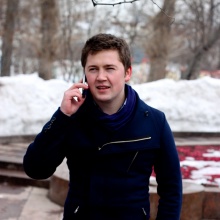 Sergey Menshikov
Brand manager at "Odnoklassniki"
Sergey Menshikov, Brand manager at "Odnoklassniki".
Graduated with honours from the Donskoy State Technical University (city of Rostov-na-Don). Specialization: Information Systems and Technology. Worked for some time and then changed sphere of interest.
For more than 2 years Sergey has worked as a leading specialist in the Apparatus of Russian Labour Union of Education, the biggest Russian non-governmental organization.
Since 2012 Sergey has changed public work for sphere of marketing and advertising. He started as a project manager for Social Media at the agency "Redkaya Marka", and six monthes later he was appointed Executive Director of the agency.
Alongside with his marketing career, Sergey mastered a career as a business coach, trainer and consultant. He has taught in business schools and the biggest universities of Moscow (MGU, MGTU, VSE, etc.), he also worked as an invited expert in a few large companies and held individual coach sessions.
In 2013 Sergey became Brand Manager in the social network Odnoklassniki, which is his currect occupation.
Brand manager at "Odnoklassniki"