Speakers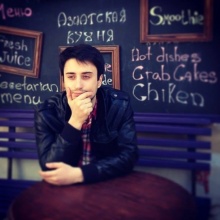 Nikolay Sidorkin
Creative Director, Trend Media
Nikolay Sidorkin is a co-founder and a creative director of "Trend Media". He is an active evangelist of the new social media channels.
In 2014, along with Moscow State University of Economics, Statistics and Informatics, MSIIR and MSU, he held more than 50 lectures about using social media by employees of digital agencies and potential clients. Together with his colleagues from "Trend Media", he was one of the first who started developing and implementing strategies for promoting brands on Instagram in Russia.
In 2011, Nikolay became a co-founder of "Open Internet" - a digital social movement which was created for developing of a digital cluster of the Russian Federation.
Nikolay is an active international blogger, with an audience of more than 700,000 subscribers from all over the world.
Creative Director, Trend Media