Speakers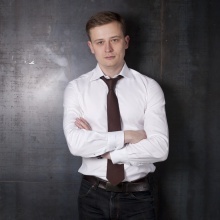 Dymitr Romanowski
Co-Owner and CEO of The Story, Poland
Dymitr Romanowski inhabits the internet. This explains his enthusiasm for popularizing the internet approach to branding.
Dymitr has worked in the PR and advertising industry since 2003. He is the Founder and CEO of The Story digital branding agency.
Previously, he spent 6 years at the PR agency Profiles, where he built a portfolio of agencies in Eastern European markets and also worked on digital PR and marketing projects related to active place branding of several cities and regions.
Together with the BNA agency he secured successful re-branding of BRE Bank and Sygma Bank and he also lead an innovative project on city-brand implementation: Szczecin – Floating Garden 2050.
His best-known projects include an internet promotion of the Polish-Ukrainian bid to host the UEFA EURO 2012 Championship, for which he received an award in the professional contest Zlote Spinacze and was further nominated for the IPRA Golden World Awards 2007, also known as 'the Oscars' of the PR world.
Co-Owner and CEO of The Story, Poland