WCF | Moscow 2014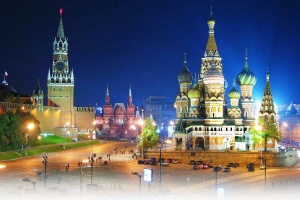 Regional Session
Welcome to Moscow for the spring season!
WCF regional session held jointly with the BEST T&D Group and Business School RSPP:
Gagarin's style - How to be number 1?
Communications & Leadership.
Just before the celebration of the International Day of Human Space Flight, the World Communication Forum in Moscow will gather leading global experts in communications and Russian executive directors for an open dialogue with a focus on the new challenges to leadership and the growing value of communications in today's business and society.
Join the session to gain key insight, best solutions, successful strategies and competitive advantages that will help you stay on top!
Venue: 17 "Kotelnicheskaya" Street, RSPP building, Moscow
For more details, contact us at:
Tel: +7-495-988-7175
129090, Russia, Moscow, "B. Suharevskaya" Square, house 9
moscow@forumdavos.com
Registration terms: click here
Online registration: click here
10th April 2014
11th April 2014