WCFA | USA Trip 2018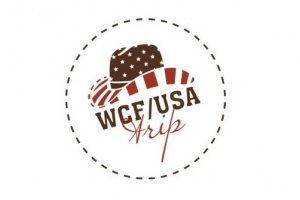 WCFA Travels Throughout America
Professional Media Training & Acceleration in Marketing - studying key insight and experience of top managers of companies in the digital age and its efficiency for Future Business Influencers as key drivers of global development: Speakers, Leaders, Evangelists.
New level of event production. Increasing the efficiency in positioning new leaders. 
Developing all participants' personal skills in rendering presentations and using Media power.
Modern communication was invented in the United States of America and from there it spread over the whole world. Those American guys have taught 7 billion people how to communicate because they are the best in this field. Now we are happy to offer you a unique opportunity! Learn more from the best American communicators on visiting them at their "homes bases".
You`ll visit the offices of the most important American political, PR, SM and educational organizations in Los Angeles, Seattle and San Francisco. Microsoft; Amazon; Nintendo; Boeing; Gates Foundation; Facebook's Seattle office and many more interesting spots on your way! Make new contacts and collect international experience with the colleagues from WCFA!
Here's why you should join us on our trip to America:
• You'll make important contacts from the biggest world companies in the field of communication;
• International experience will be shared during every planned visit;
• Communication professionals from all around the world will be on tour together, which creates the best opportunity to share ideas and plan future common project;
• See several cities in 8 days, do various business visits;
• WCFA global touch with live-stream on the WCF's social-media channels.
For details, please contct:
Aleksandra Antokhina, Mobile: +49 176 4183 6565, E-mail: office@forumdavos.com
1st May 2018
19:30 - 23:00
Seattle - Welcome dinner
Location: to be confirmed.
2nd May 2018
9:00 - 11:00
Seattle - business visit to Microsoft's HQ
Microsoft Corporation is an American multinational technology company
which develops, manufactures, licenses, supports and sells computer software, consumer electronics, personal computers, and services.
11:00 - 17:00
Business visits also at some of the following companies: Amazon, Nintendo
3rd May 2018
10:00 - 11:30
Seattle - business visit to Gates Foundation
Bill & Melinda Gates Foundation (BMGF), also known as the Gates Foundation, is a private foundation founded by Bill and Melinda Gates. The primary aims
of the foundation are, globally, to enhance healthcare and reduce extreme poverty, and in America, to expand educational opportunities and access to information technology.
11:30 - 13:30
Seattle - business meetings at some of the following companies:
Boeing, Linkedin
17:00 - 19:00
Seattle - San Francisco flight
Arrival in San Francisco.
4th May 2018
10:00 - 17:00
San Francisco - Business Visits
Visiting the following companies: Tiffany, Facebook
19:00 - 22:00
San Francisco - Cruise with light dinner and wine
5th May 2018
10:00 - 19:00
San Francisco - Los Angeles travel
On a comfortable bus or by cars - along the Famous Pacific Coast Highway.
Arrival in Los Angeles.
6th May 2018
10:00 - 18:00
Los Angeles - the city
Hollywood Day, Warner Bros, Walk of Fame.
Master class in a company that works with celebrities.
7th May 2018
10:00 - 17:00
Los Angeles
One day Media training - form one of the best TV-hosts and Media-person training company.
Closing dinner.
_______________________
Registration terms: here
You canalso BOOK ONLINE!