WCF | Lodz 2016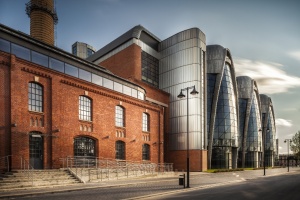 WORLD COMMUNICATION FORUM | LODZ
Innovations and Human-Centered Design
10-11 October, 2016
The City of Lodz, Poland
NB! VIDEO-OVERVIEW OF THE EVENT >>> WCF|Lodz 2016
The regional edition of WCF Davos in Łódź (Poland) concentrates on Human-Centred Design, Customer Experience, Service Design, Product Design, UX as keys to innovation in business.
The conference is addressed to Innovation Officers, CEOs of companies, Mayors of cities, who are interested in Technology Innovation and Design Thinking process as an important part of creating any innovation aiming to improve the quality of customers' and inhabitants' life.
No more than 200 decision makers and creative minds unite their experience to talk about the future of services, products and brands.
Why do we do it in Łódź?
This city is overcoming the redesign process. The authorities do a lot for inhabitants to change the city and it is really impressive how Łódź was changed during last years.
Welcome to a two-day long event, which will change your way of thinking about innovation and business.
Venue: Hotel Andel's
ul. Ogrodowa 17, 91-065 Łódź, Poland
Organizer and Partner:


For any details, please contact:
Organizing Committee of WCF Davos Lodz 2016
E-mail: hello@davoslodz.com
Special website: davoslodz.com
Join now: BOOK ONLINE
For updates and real-time coverage, join the Facebook event
10th October 2016
11th October 2016