WCF | Kyiv 2016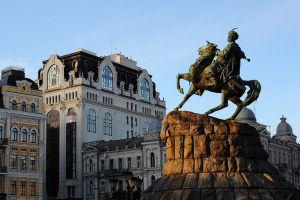 WCFDavos Regional session in Kiev!
19-20 September, 2016
Kiev, Ukraine
General Partner of the WCFDavos in Kyiv:
JSC pharmaceutical firm Darnitsa

UKRAINE TODAY VIDEO ANNOUNCE: WCF|Kyiv 2016 - Building a future without conflicts!
Subject: Win-win strategies as an alternative to conflict in business, politics and society!
In the era of polarization, which is felt both internationally and within individual countries, all change-makers have a choice: either to apply an approach where one party to the conflict wins while the other loses, or to apply a win-win strategy, which provides a mutually beneficial solution to the conflict.
Leading Ukrainian and foreign experts representing business, government, NGOs and media will debate about the role and place of win-win communication in solving conflicts, as well as about the positive changes in relations that a win-win strategy can contribute to.
Official Partner and Organizer:
GROU agency
Public Affairs & Reputation management
(AGAMA communications group of agencies)
Venue:  "Parkovy" Congress and Exhibition Center
16a, Parkovaya road, Kyiv, Ukraine
For any details, please contact:
Organizing Committee of WCFDavos Kyiv 2016
E-mail: davoskyiv@agama-communications.com
Special website of the Regional Forum: forumdavos-kyiv.org
BOOK ONLINE (see also the standard terms and conditions here)
*NB! > Final Agenda
19th September 2016
20th September 2016