WCF | Kazan 2015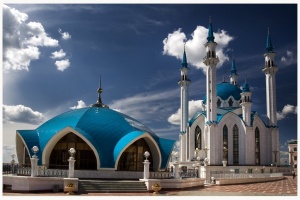 III Kazan International Tourism Forum
"BENCHMARKS OF THE FUTURE"
&
WORLD COMMUNICATION FORUM DAVOS
Global tourism: the NEW world of communications
Values and theme definition:
NEW competitive environment, NEW consumer behaviour, NEW channels of communication. The new profile of today's consumer with regards to the global changes in the overall model of consummation.

Day 1
Communications: How can countries/regions interact with the globe?
Day 2
Communication and new technologies in modern tourism
Join the virtual FB event for updates!
For ALL questions regarding registration: kitforum2015@gmail.com
22nd October 2015
23rd October 2015