C4F Awards 2011
Relations of the Future - nominees
Corporations usually define the state of economics, while corporate communications help to build up competitive advantages. This award recognizes the masters in Reputation Management, Crisis Communications and Corporate Social Responsibility.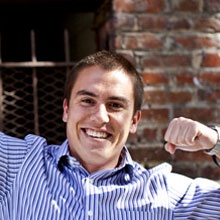 Paull Young
charity: water, director of digital engagement
Paull grew up on a drought-stricken family farm in Australia. He moved to NYC in 2007 to lead accounts for a social media agency and earned multiple awards for his work with Fortune 500 brands. For charity: water, he launched a birthday campaign, helped pull off Twestival and now leads the team's online presence. As a member of the executive leadership team, he conducts fund-raising for projects serving nearly 1 billion people without access to clean water.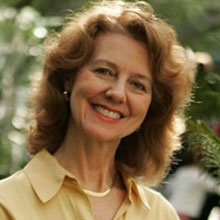 Diane MacEachern
Big Green Purse, founder and CEO
Diane is an elite influencer who is truly passionate about empowering women to use their marketplace clout to protect the environment. A best-selling author, successful entrepreneur, sought-after public speaker, and long-time conservationist, she has launched the only U.S. company dedicated specifically to transforming women's environmental concerns into measurable life-quality improvements.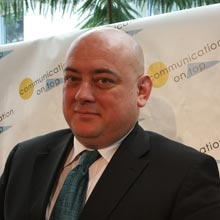 Yannis Freris
Head of Communication at GEFYRA - Rion-Antirion bridge construction and operation concessionaire.
Gefyra S.A. was formed in 1995 by VINCI from France and six Greek contractors for the sole aim of entering with the Greek State into the Concession Contract for the Rion-Antirion bridge. Gefyra S.A. is responsible for the design, construction, financing, maintenance and operation of the bridge during the 42-year concession period.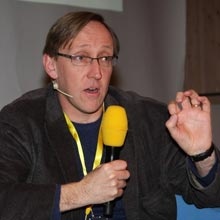 James Gillies
James Gillies is head of communication at CERN, the European Organization for Nuclear Research. He holds a doctorate in physics from the University of Oxford, and began his research career working at CERN in the mid-1980s. In 1993, he left research to become Head of Science with the British Council in Paris. After managing the Council's bilateral program of scientific visits, exchanges, bursaries and cultural events for two years, he returned to CERN in 1995 as a science writer.