Speakers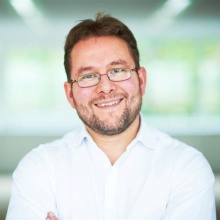 Nick Andrews
Senior Vice President and Senior Partner, Fleishman-Hillard, Brussels
Nick Andrews has been a corporate communications and public affairs consultant for twenty-three years, the last seventeen of which have been spent in Brussels. He has a specialty in crisis management; change management and positioning and has done extensive corporate communications work across Europe and the world.
Mr. Andrews joined Fleishman-Hillard in 2005 as vice-chairman of the Brussels office. Since then he has worked on issues and crisis management, internal communications, and positioning assignments across a wide range of sectors. These include the aviation, food, healthcare, packaging, communications, biotech and professional services sectors. Mr. Andrews is also chair of both the European internal communications and corporate reputation management practices.
Before joining Fleishman-Hillard, Mr. Andrews was the chief executive officer of Gavin Anderson in Brussels, as well as head of European public affairs and corporate communications.
In Brussels, Mr. Andrews has also worked for APCO Europe (where he was the managing director, strategic communications – Europe) for five years and for The Rowland Company as a director.
In the UK, Mr. Andrews was a founding member of Smythe Dorward Lambert, the leading internal communications and change management consultancy, and began his career in corporate finance for Morgan Stanley.
Mr. Andrews holds a Master of Arts degree in modern history from Oxford University (at which he was a scholar) and speaks English and French. In his spare time he is the lead singer in a rock band, Lesser Panda. His children are embarrassed.
Senior Vice President and Senior Partner, Fleishman-Hillard, Brussels