Speakers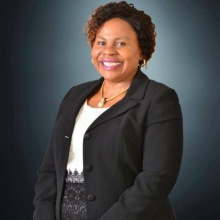 HON. MINISTER MONICA MUTSVANGWA
Honourable Minister of Information, Publicity & Broadcasting Services, Senator Monica Mutsvangwa.

Positions in Government: Appointed Minister of Information, Publicity and Broadcast Services in the Government of President Emmerson D. Mnangagwa in 2018. She has respectively served as Deputy Minister of the following Ministries: Economic Planning and Investment promotion, Labour and Social Welfare, Information Media and Broadcasting service and as Minister of State (Governor) for Manicaland Provincial Affairs.
Elected Office: Monica Mutsvangwa had been an elected Senator serving the Mutare/Chimanimani Constituency continuously since 2008. She was elected Chairperson of the Women Parliamentary Caucus for 5 years and attended several United Nations conferences for example Commission on the State of Women (CSW) in New York.
SADC: Regionally: She was elected and served as Deputy President of SADC Parliamentary Forum for five years Prior to that she was Treasurer General of the same body.
Diplomatic Service: She served as ambassadorial diplomat in Beijing China for 5 years where she was the President of the African Diplomats' Wives Association. She has also seen diplomatic service in New York, 1985-1990 and Brussels 1980-1985.
Professional Career: Monica Mutsvangwa was a Director of International Marketing for the Zimbabwe Tourist Authority from in New York from 1990-1992, Prior to that she was the Zimbabwe tourism promotion officer for the North American travel market based in New York 1985- 1990. She served as commercial officer of the French Trade Mission in Harare, Zimbabwe from 1992- 1996
Education: She holds an MBA Degree from Rutgers University, New Jersey, USA in 2005. She obtained a Bachelors degree in Marketing International from Baruch College- City University of New York in 1989.
She has an International Travel Agency-IATA professional certificate. She speaks French fluently and some Mandarin (Chinese)
Business Profile: Monica Mutsvangwa is a company director of Moncris Pvt Ltd. a pioneer of the Digital Era in Zimbabwe. Since 1992, she has worked with several globally leading telecommunications and internet companies including Nokia-Siemens-Alcatel, Huawei Technologies and Multi choice Africa.
Freedom Fighter: Monica Mutsvangwa is a war veteran of the Zimbabwe Liberation struggle. She joined and underwent military training and fought from Mozambique in 1976-79.
Monica Mutsvangwais also a commercial farmer. She is married to Ambassador Chris Mutsvangwa and has four sons and two granddaughters.
Politics: Monica Mutsvangwa the Secretary for Administration of the Women's League of Zanu (PF)