Speakers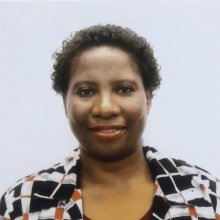 Dr. Rose Fumpa-Makano
Dr. Rose Fumpa-Makano is a Public Policy Specialist with a passion for socially inclusive development. She is an ardent advocate for gender equality and pro-poor strategies and policies.

Dr Fumpa holds a PhD in Political Science, MA Public Policy Administration from the University of Missouri-St. Louis, USA; and a BSc. in Agroforestry from University of Wales in UK. She currently works at the Copperbelt University Lusaka Campus as a Program Coordinator, under the Dag Hammarskjöld Institute for Peace and Conflict Studies. Prior to this she taught at the University of Missouri-St. Louis in the US. She has extensive industry experience as a Consultant and Researcher; serving both local and international clients.

She brings to the table over 20 years of experience working on national and international policies that deal with governance, natural resources and environmental management.