Speakers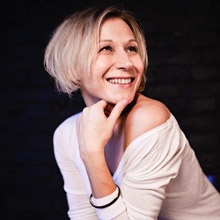 Irina Shreyber
Nuclear physicist, PhD in Physics and Mathematics, researcher at the European organization for Nuclear Research (CERN,Geneva)
Irina Shreyber - Nuclear physicist, PhD in Physics and Mathematics, researcher at the European organization for Nuclear Research (CERN,Geneva).
Ms.Irina Shreyber is a nuclear physicist with a successful career in science and 20 years of working experience. She's a demanded professional who is invited to work at the world's leading labs.
She started her career at an international lab in Chicago called Femilab.
Ms.Shreyber played a major role in the research and experiments related to the search for the Higgs boson also often called the "God particle" which led to theorists who predicted the discovery of the particle to win the Nobel Prize in 2013 and Ms.Shreyber is sincerely proud that she contributed to it.
Adding to her great prowess is her active membership in the Women Influence Community (WIF) which shares its main conceptual idea related to the role of women's influence in the world's development.
Nuclear physicist, PhD in Physics and Mathematics, researcher at the European organization for Nuclear Research (CERN,Geneva)