Speakers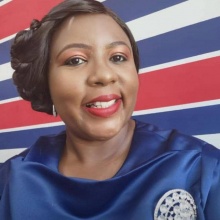 Hon. Dora Siliya
Minister of Information and Broadcasting services and Chief Government Spokesperson Zambia
Hon. Dora Siliya is currently the Minister of Information and Broadcasting services and
Chief Government Spokesperson. She has been a Member of Parliament since 2006.
She has a degree in Mass Communication from the University of Zambia and Masters
Degree in Development Economics from the University of Cambridge and Certificate in
Business Administration from Henley in the UK.
She has been a diplomat, and founder of Show You Care Foundation in 2015
supporting women, handicapped and orphans. She is also Patron of My Home Town
Zambian Chapter, an international business networking platform.
Minister of Information and Broadcasting services and Chief Government Spokesperson Zambia