Speakers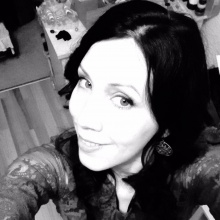 Marina Malakhova
WIF project manager (France)
Based in Paris, France. Proficient knowledge of French, Russian and English. Organizer and project manger of the annual Women Influence Forum in Paris.

Russian by birth. French by destiny. :)
Mother of two girls: a 6-year-old and a 3-year-old.

Graduated from The Open University Business School and The London School of Public Relations.

A huge part of her career was in the aircraft industry, and more particularly: in the multi-national project of a brand new civil aircraft Sukhoi SuperJet-100.

Recently, she worked for the French company Leroy Merlin Russia, being in charge of the B2C communications.
WIF project manager (France)