Speakers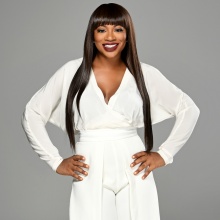 Bershan Show
Warrior, Transformational Coach, Motivational Speaker, Author, Founder of Bershan.com (USA)
Transformational coach, International motivational speaker, Author, Founder of Bershan.com and two time breast cancer survivor, Bershan has dedicated her life to helping others discover their inner warrior during life's most difficult journeys. Diagnosed with breast cancer in 2007, and it returning stage 4 in 2009,  Bershan beat the odds with stage four breast cancer and Bershan is now ten years cancer free.
A driving force in Bershan's life has been the unshakeable belief that she is meant to help others discover their own inner warrior. In 2007, she became a transformational speaker to women & men worldwide. She then started Bershan Shaw Enterprises an international coaching & consulting business with programs for leaders and individuals with services to inspire others during their most difficult times in their careers or personal lives. Bershan is known for getting results. Bershan.com offers a supportive place where you can find connection, comfort, inspiration, and above all, hope for a brighter tomorrow.
Bershan helps individuals find their inner warrior through her dynamic business/leadership & relationship coaching. Bershan specializes in her no nonsense approach because she truly believes that without truly believing in yourself you will never be great in your career, relationship, health or family. Her sweet spot is leaders, CEO's, entrepreneurs, women and anyone who feels lost or stuck and needs to reinvent, transition or take their life and business to the next level. Bershan travels yearly to emerging markets like India, Africa and China helping women become entrepreneurs and learn financial stability through businesses that have hired her to help build up the communities.
Bershan believes that beauty rises up from the ashes of pain and suffering, and wants to help others see possibility when all they see is pain and defeat. Her one on one coaching with business executives, leaders , entrepreneurs and men and women have given her the most satisfaction because everyday she sees how she has changed someone's life. She has written a book, "URAWARRIOR 365 Ways to Challenge You to a Better Life" to assist others on their journey toward healing and health.
Bershan is in very high demand as she is a certified FORBES COACH and she and has been on NBC, ABC, FOX, HUFF POST, OPRAH WINFREY NETWORK AND MORE and she has shared her messages with countless audiences worldwide through leadership conferences, businesses, institutions, wellness conferences, empowerment stages and more. She has spoken worldwide in places like Poland, Ghana, Rome, London, Australia, Germany, Denmark, Canada, New Zealand and more to help leaders, women, CEO's and everyday people "Find their inner Warrior to Step into their Greatness." Bershan is also on the Oprah Winfrey Network sharing her message that Life begins at the end of your comfort zone.
Warrior, Transformational Coach, Motivational Speaker, Author, Founder of Bershan.com (USA)