Speakers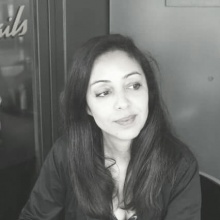 Ilhame Boirie
President of MMM (France)
Young forty, Ilhame is the mother of two children and soon three :).
She became a mother for the first time when she was 23. Convinced that she could successfully combine ambitious professional projects and an harmonious family life, she had handled different positions in her career : graduated with a Master Degree in International Business and Management from Panthéon Assas University, she lead several teams in international financial compagnies before becoming responsible of the commercial animation of an international banking network.
In addition to her professional and family commitments, she also dedicated herself to different causes:
She joined "Les Petits Frères des Pauvres" association as a volunteer, assisting isolated and ressourceless people for several years.
She also participated to a national association fighting for the Women's Rights and eventually  joined Make Mothers Matter (MMM) France, in 2014, a non political and non denominational NGO created in 1947 to raise awareness on the contribution of mothers to peace, social, and economic development.
In April 2017, Ilhame was appointed as President of MMM.
Her professional experiences and her increasing involvement within social issues has lead her to decide in 2016 to follow a new path, closer to her core values : she became a Naturopath, a new way to express her empathy.
Strong and caring, Ilhame who will soon give birth for the third time, says she's daily inspired by her mother she aims at following the footsteps : "she raised me alone, showing me all what a mother can accomplish".
President of MMM (France)