Speakers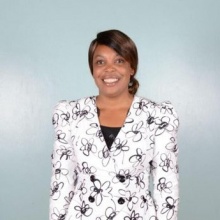 Lindy Wafula
CEO / Lead Consultant at Village Ventures International (Kenya)
My name is Lindy Wafula. I am a politician, social entrepreneur and development consultant who has a vision to empower women in leadership and community development.
Despite a rough beginning in life defined by lost of my parents to HIV/AIDS, denied the right to inheritance yet left with the responsibility to care and provide for my sibblings, I encouraged myself to aim to be a visionary woman leader of influence and substance.
I am currently running my own enterprise- Village Ventures International, which aims to empower women, youth and people with disabilities with skills and resources for enterprise development. We provide training, logistics, financial and human capital for start up of Small and Medium Enterprenurial and Self help initiatives. One of our main projects with great impact has been The Lady Mekanika project that empowered women in Kenya with automobile mechanics skills for enterprise development.
I am also active in politics in Kenya having run for elective office to become a member of Parliament  in 2010 and 2013 and in 2017 listed in County Assembly nomination list by Wiper Democratic Movement-Kenya.
In May 2017, I have been distinguished and honoured by Centre for Economic and Leadership Development (CELD) as amongt 25 top women leaders in Africa. A feature to this effect is published on the Amazons Watch Magazine.
In 2010, I received Building Bridges In Kenya Award and Africa MDGs Achievers Award given in UK by Bradford University, UK I am a graduate of Malmö university, Sweden with Masters degree in International Relations and International Communications for Development. Previously, I trained in media and communications and worked for broadcast media industry in Kenya.
I am a fellow in several initiatives including Vital Voices Lead (Vital Voices), Women in Public Service Project (Wellesley College), Global Women Leadership Network (GWLN) and Cordes Fellowship (Opportunity Collaboration).
I envision a future where women voices and actions contribute positively in  building a better world for this and future generations. I therefore endevour each day to be a Woman of Influence building communities from the grassoots up.
CEO / Lead Consultant at Village Ventures International (Kenya)