Speakers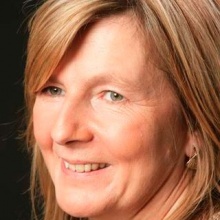 Jan Cavelle
Entrepreneur, Writer, Coach to other women (UK)
Jan is a successful entrepreneur with nearly 40 years' experience in sole trading and small businesses in UK. This experience ranges from such diverse areas as music management, catering, freelance sales, furniture design and manufacture.
She has built businesses from absolutely nothing and one multi million pound turnover business was born out of her desire to keep a roof over her head and her children's head, which she believes is the best possible motivation anyone can have.  She had no business training originally and an education that was remarkably useless when it came to earning a living.
She was chosen as one of the UK's original Female Entrepreneurial Ambassadors to the EU in recognition of her efforts and fast became passionate about working with other women to help them believe that they can achieve whatever they want to.
Now her children are adult and her role as a mother has changed, she has spent the last few years re-establishing her own identity and has been re-visiting her own individual authenticity.  In doing so, she has divested herself of all her business attachments and gone back to writing, and to campaigning and speaking to help other women believe in themselves.
Entrepreneur, Writer, Coach to other women (UK)