Speakers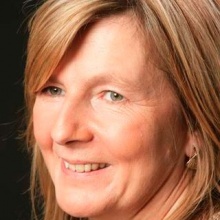 Jan Cavelle
Entrepreneur, Writer, Coach to other women (UK)
Personality: Mother
I was unsure as to which category to put myself in initially, having been an entrepreneur all my life.  I hope  I have also been a serious citizen, and now espeically I have the time to spend on creating.  But having reflected on it, my life and what I have done has always been shaped by being a mother.

I was born into an age and background where it was very much expected of a woman to become a wife and mother.   Not having had the best of family backgrounds myself, and at the same time having been a copious reader, I had developed a somewhat idealized picture of what the perfect family should be and spent my first couple of decades or more looking forward to creating it.

Reality as a single mother proved a somewhat different experience!   But it was XX the making of me, and also enabled me to do things and go places I would never have otherwise attempted.

Key facts of my biography:
- 2 children; passionate writer, of all types, books, blogs and articles;
- accidental furniture designer and entrepreneur;
- supporter, coach and mentor to other women in business;
- speaker.
My motto/Life principle:
"Perseverance!"
Statement to the world:
A woman with knowledge is something that frightens the status quo a lot (Helen Mirren).
Greatest failure:
A lifetime's battle with self-doubt.
Victories and benefits:
Doing things I never dreamed I would do from representing the UK as a Female Entrepreneurial Ambassador to the EU to debating at the Cambridge Union.  I now have the privilege of reaching people worldwide through my writing xxx and I feel incredibly honoured. I have also always made my own way in life, which may have been hard at time, but has brought me precious freedom.
Warnings:
Don't look down: the moment I stop and question myself and wonder if I am good enough or doing the right thing, I fail. You have to keep going and follow your dream and never let anyone stop you from being your authentic self.
Opportunities to Influence:
Over years of speaking to other women in business, I hope I have inspired people to have the courage to start their own businesses. Women have a more and more vital part to play in the global economy as jobs are lost at increasing rates and everywhere women are having to step up and become breadwinners, often having been untrained to do so. I hope too that I have given them courage to believe in themselves, because whenever I speak to women, it is this self-doubt that still holds us back.
I am very privalaged to have the power to influence through my writing and hope that this, along with my speaking and coaching,  xx informs and helps other people in business and women in particular.
I am incredibly proud of my own children who I hope I have had some slight influence on,  xx and who are both passionate and successful citizens of the world today.
"OLD-FASHIONED"-STYLE BIO
Jan is a successful entrepreneur with nearly 40 years' experience in sole trading and small businesses in UK. This experience ranges from such diverse areas as music management, catering, freelance sales, furniture design and manufacture.
She has built businesses from absolutely nothing and one multi million pound turnover business was born out of her desire to keep a roof over her head and her children's head, which she believes is the best possible motivation anyone can have. She had no business training originally and an education that was remarkably useless when it came to earning a living.
She was chosen as one of the UK's original Female Entrepreneurial Ambassadors to the EU in recognition of her efforts and fast became passionate about working with other women to help them believe that they can achieve whatever they want to.
Now her children are adult and her role as a mother has changed, she has spent the last few years re-establishing her own identity and has been re-visiting her own individual authenticity. In doing so, she has divested herself of all her business attachments and gone back to writing, and to campaigning and speaking to help other women believe in themselves.
Entrepreneur, Writer, Coach to other women (UK)