Speakers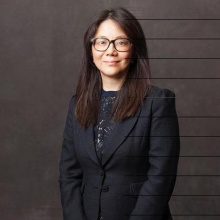 Dr. Jiahong Chen
Research Director S&C, Dialogue of Civilizations Research Institute (Germany)
Jiahong Chen completed her Ph.D. in Social Sciences and Comparative Education from UCLA. Her research runs across the philosophy of education, theories of Dialogue among Civilisations, and cross-cultural inquiry of cultivation of humanity.
Previously, she served as Vice Director of the Centre for Dialogue among Civilizations at the Institute for Advanced Humanistic Studies, Peking University, as well as Secretary General of the World Ethics Institute at Peking University.
She was a fellow at the East and West Centre, Asia Pacific Higher Education Research Partnership and now serves as research director (Social and Culture) at Dialogue of Civilizations Research Institute and also a visiting research fellow at Peking University.
Research Director S&C, Dialogue of Civilizations Research Institute (Germany)