Speakers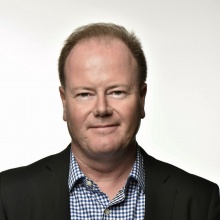 Cameron Craig
Global Head of Corporate Communications, Polycom
Cameron is a seasoned communications professional with extensive consumer brand and international experience.
He worked with Apple for 10 years during the company's dramatic turnaround period under Steve Jobs. Starting in 1997, Cameron led agency efforts for Apple with Porter Novelli Australia before moving to Singapore to lead Apple's communications in the Asia-Pacific region. The company then relocated him to California where he played a senior role on Apple's product PR team.
Later, Cameron relocated back to Singapore to lead communications efforts for Yahoo! in the Asia Pacific, Middle East and Latin America regions. In 2010, he returned to the US to head global employee communications for PayPal. In 2013, he joined Visa as Senior Vice President, Global Employee Communications.
Before joining the corporate world Cameron was a tour publicist for music legend Johnny Cash. Originally from Sydney, Australia, he now lives in the San Francisco Bay Area with his wife Danielle and kids Isabel and William.
Currently Cameron is head of global corporate communications for Polycom in San Jose, CA. He is a contributor to Harvard Business Review, The Huffington Post, Business Insider and PR Daily. He is also an active member of the Forbes Communications Council, an invitation-only organization for communications, public relations, public affairs and media relations executives.
Global Head of Corporate Communications, Polycom