Speakers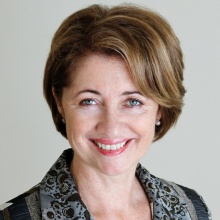 Maureen Murphy
Commercialization Advisor, Founder & MD of Clear Track Pty Ltd. (Australia)
Choosing the Professional designation as my way of influence in the world should have been easy. After all, I have spent nearly 40 years as a career professional.
I have worked in senior roles for global corporations; built, sold and invested in technology businesses and now consult to the Australian Government's Entrepreneurs Program. But, when people asked me as a child, What do you want to be when you grow up? I did not instinctively respond, I want to be a professional.
When I was very young I wanted to be a scientist, saving lives. I could often be found mixing 'medicines' in my mother's kitchen. I also wanted to be an artist. I imagined living in a small cottage on a beautiful lake and painting and writing day in, day out.
But then…
I also loved taking radios and other household electrical items apart with my father, who made me curious about how things work. My father had a powerful influence on my life. He always said, You can be anything you want to be, if you try hard enough. And I believed him.
I became a radiation technologist working in oncology in some of the major teaching hospitals around the world. Later, I moved into the business side of publishing and then into satellite communications.
Today I have the privilege and enormous satisfaction of providing commercial guidance to some of Australia's smartest entrepreneurs. I'm also an artist and my inner creator is (almost!) satisfied by my ongoing art practice. I have even saved a life, when a colleague suffered a major heart attack in the workplace.
Key facts
I have a wonderfully supportive partner who has always believed in me. He is also a great cook. We do not have children but our 11 nieces and nephews have been a great source of joy in our lives. My way of being in the world has been to dive under its oceans, walk through its deserts and forests, and climb its mountains.
Greatest failure
One of my failings is that I have never been comfortable asking for help. Growing up as the eldest of seven children, self-reliance was a necessary survival skill. This tendency to 'do it myself' has worked against me occasionally, once with almost fatal consequences. Skydiving was an early passion of mine. Around my tenth jump, after seeing it done several times, I decided I was ready to pack my own parachute. I was not ready. My parachute did not open. If not for the reserve parachute I would not be here to tell the tale. I still find it hard to ask for help. But I have learned the power of asking 'stupid questions'. There are no stupid questions.
Victory
I have reinvented myself a few times over the years, including completing an MBA in technology in my fifties, to ensure that my knowledge and my networks remained current. I am excited about the broader impact I am now able to make by supporting a portfolio of technology companies, each in their own way making the world a better place.
My life principle
I will not die wondering. I am constantly pulled between the desire to master whatever I am currently doing and the desire to move on to explore new things. But I do believe that a commitment to life-long, multi-disciplinary learning has enriched my life. It has made me a more thoughtful leader.
Warnings
To those who choose the professional path, there is much to be learned at the edge of your comfort zone. Take risks. Be prepared to make mistakes. Don't be afraid to say I don't know. That is where the learning starts. And make time to immerse yourself in nature.
Benefits
Being a professional running a business gives you the opportunity for direct influence, to lead by action. You have the power to choose what social impact your business will have, how shareholders' funds will be invested, where research funds will be spent, what technology will be used to make your products, who to employ and how to create a sustainable business. You will be a true leader – and as a leader you will have the opportunity to create more leaders. And that's a remarkable way to live a life.
Commercialization Advisor, Founder & MD of Clear Track Pty Ltd. (Australia)