Speakers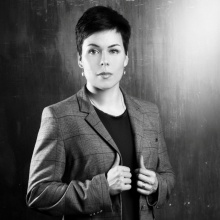 Natalia Smirnova
Owner & CEO at Personal Advisor Ltd., Moscow (Russia)
Natalia holds a Master's Degree in Finance and has been in financial industry for over 15 years. Natalia founded Personal Advisor ltd. in 2008 at the age of 24 with only 400 USD as initial investments. Within less than 10 years the company has gained over 300 HNWI and mass-affluent clients and in excess of 100 m USD assets under management (in Russia and abroad). It provides financial planning, investment and estate planning, tax consulting, pension planning services to its clients, and is one of the leaders in the Russian market. She has won the Global Financial Planning Award in 2015 as the best financial advisor in European region.
Natalia has published 11 books on financial planning and currently conducts her own TV program on personal finance. As a Forbes contributor, she is oft quoted by the major financial magazines and invited to financial shows on radio and TV. Her YouTube-blog is in Top5 financial blogs in Russia.Natalia in the only independent financial planner that has been invited to join the Expert Group on Financial literacy by the Central Bank of Russia, and she takes part in financial literacy events on a pro-bono basis.
Apart from increasing the level of financial literacy in Russia, Natalia's goal is to develop financial advisory market, which is why she has founded her own School of Financial Advisors with over 100 graduates.
Natalia's motto is "to make this world better at least by means of finance".
Owner & CEO at Personal Advisor Ltd., Moscow (Russia)