Speakers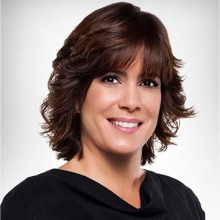 Maria Eugenia Ferrå Rangel
Chairperson of the Board of GFR Media, Chief Strategic & Corp Coms Officer at Grupo Ferre Rangel (USA)
María Eugenia Ferré Rangel is the Chairperson of the Board of Directors of GFR Media and Chief Strategic & Corporate Communications Officer of Grupo Ferre Rangel.
Previous to becoming its Chair of GFR Media, Ms. Ferré Rangel was the chief executive officer of GFR Media, the leading content media company in Puerto Rico. Under her leadership, GFR Media transformed from a solid print operation into a multimedia communications conglomerate. The company holds multiple brands focused on providing long term, audience specific business solutions to its clients. Consumer behavior intelligence is now at the core of GFR Media's integrated and contextualized brands and services.
A visionary entrepreneur, Ms. Ferré Rangel strengthened the managerial initiatives at GFR Media and effectively reduced operating costs while maintaining leading competitive positions. She successfully transformed GFR Media's infrastructure, management and distribution; and made it a pioneer in the use of cutting-edge technologies and the development of diversified audience focused platforms.
As Chief Strategic & Corporate Communication Officer, Ms. Ferre Rangel is responsible for its Strategic Branding, Corporate Communications, and Stakeholder Relations, and the development of global strategic businesses and partnerships.
Ms. Ferré Rangel is an engaged leader in the global media industry. She was the president of Grupo de Diarios América (GDA) and continues to serve in its Board of Director. Ms. Ferre Rangel serves on the Board of Directors of the American Press Institute (API). She is also a member of the Board of Trustees of the College of the Holy Cross and a member of Grupo Ferré Rangel.
She has a Bachelor of Arts degree, in Political Science and Spanish from Holy Cross College in Worcester, Massachusetts, and completed a Master's Degree in Communications at Boston University.
Chairperson of the Board of GFR Media, Chief Strategic & Corp Coms Officer at Grupo Ferre Rangel (USA)