Speakers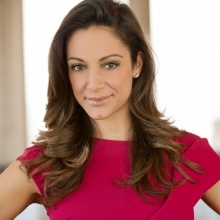 Francesca Lana
President & co-founder of NetworkHER, Founder & Director of ERA International (UK)
Francesca Lana holds a first class honor degree in Literature and Philosophy at the University of Rome Tor Vergata, in Rome, Italy.
She is an international real estate advisor and the Founder and Director of ERA International, a global luxury realty brokerage.
She is the President and co-founder of Networker, an organisation that seeks to connect professional women around the world.
With homes in Europe and America her business and non for profit activities are active on a global basis.
Francesca is the former President and co-founder of ILA (Influential Ladies Alliance), a multinational non-profit organization of successful entrepreneurial women.
She is a benefactor of the Kirsten Haglund Foundation and an active board member and supporter of other numerous charities and non-profit activities that support women and  children.
She is also sits on the advisory board of the Robert F.Agostinelli Foundation, which provides support for veterans and broad based freedom agenda.
President & co-founder of NetworkHER, Founder & Director of ERA International (UK)