Speakers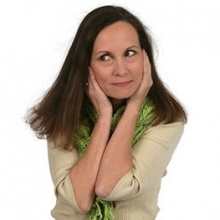 Jean Grow, Ph.D.
Professor & Chair of Strategic Comms Dept, Diederich College of Communication, Marquette University (USA)
Jean Grow is professor and chair of the Department of Strategic Communication at the Diederich College of Communication at Marquette University in Milwaukee Wisconsin. Dr. Grow is also one of two Faculty Fellows in Diversity and Inclusion.

Dr. Grow's research addresses gender and advertising, particularly the under-representation of women in advertising creative departments across the global. She has twice been invited to speak on this topic at the 3% Conference, an advertising industry conference addressing the lack of diversity in the industry. She has published extensively. You can find her work in the International Journal of Advertising and Advertising & Society Review among others. She is also co-author of Advertising Creative: Strategy, Copy and Design (Sage), with the fourth edition just released. Prior to joining the academy Dr. Grow worked in the advertising industry with clients such as Coca Cola, Kellogg's and Zenith; and with agencies such as DDB, FCB and Leo Burnett. As a consultant, her clients include Flamingo International-London and Nike.

Dr. Grow can be reached at jean.grow@marquette.edu or +1-414-288-6357. You can follow her @jeangrow or on her blog: growculturalgeography.wordpress.com.
Professor & Chair of Strategic Comms Dept, Diederich College of Communication, Marquette University (USA)