Speakers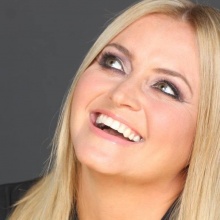 Camilla Webster
Artist, Award-Winning Best-Selling Author, TEDx Speaker (USA)
Camilla Webster is currently exploring female conscience, identity and desire during Art Basel Miami in December 2017.  The new series of paintings called "Flower Power" is curated for a Sotheby's real estate experience in the luxury space.
Webster is also the best selling author of The Seven Pearls of Financial Wisdom: A Woman's Guide to Enjoying Wealth and Power.
Career Highlights: 
* Mana Contemporary, NY
Artist chosen to work and present on main floor with the leading contemporary artists of our day, including Doug Argue and Carole Feuerman
* Art Stager Artist for Douglas Elliman's Catherine Townhouse Launch with special event celebrating Consuelo Vanderbilt Costin, New York City
* The Novogratz Design Team's featured Artist of the Day. Chosen out of thousands of online submissions
* TED Selected Artist to speak on deceleration and acceleration experience through her painting. 30 piece exhibit & installation for the TED weekend at Monmouth University. Sponsored by Mana Contemporary.
Talk Link Here: https://youtu.be/Lmtk3_XRL7w
* Arianna Huffington Thrive Global Artist. Featured on the new Thrive Global website as an artist whose work encourages wellbeing
Webster studied painting at The Slade School of Fine Art in London and recently completed her latest study of abstraction and "The Power of Color" under Pat Lipsky at The Art Students League.
Webster's abstract paintings started during visits to Amagansett, Shelter Island and Nantucket. Her work reflects her passion for the sky and ocean around New York City and a long love affair with the works of Turner, Whistler and Homer.
Her figurative paintings often raise social issues against an unexpected stunning back drop of color. In the tumultuous world in 2017 Webster believes that "beauty is a choice".
As a journalist, Camilla was the host of Forbes Collector and relaunched the section for Forbes in 2010 covering artists from Damien Hirst to the private collections of billionaire art collectors like Eli Broad. She has written and produced segments on art, collecting and the art market for The Wall Street Journal, MarketWatch, CBS News and Fox News. In 2003, She co-produced and co-wrote the documentary Inside Baghdad for the History Channel on the art and architecture of Iraq. Webster represented Forbes at Davos multiple times.
Webster received her Honors MA and BA in History of Art and Modern History from the University of St. Andrews in Scotland in 1995.
Artist, Award-Winning Best-Selling Author, TEDx Speaker (USA)