Speakers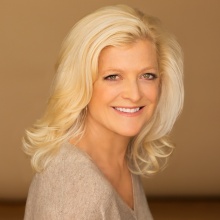 Kiki Keating
Founder and Head of Communications Strategy at KikiNetwork (USA)
Why have I selected role of a Professional and was it a spontaneous or, rather, a conscious act on my part?
I have had various careers throughout my life, and my different careers have helped to shape the person I am today. It was a conscious act to join the world of public relations consulting. I studied theater and psychology in university, then went to law school and became a criminal defense lawyer, and then became a publicist. I realized that I had to love what I do and I had to feel like I was helping others and contributing positively to society. My current PR career, which entails owning my own business and making others famous, is what I love to do most, and I could not be happier.
How is being a Professional important for my own life/career?
It's very important to me to help others succeed. I truly believe this is a core part of professionalism.
Are there any specific events or people, or other possible factors that affected my development and pre-destined my path as a Professional?
When I had my children, I was in a job that would not allow me to work the schedule I had hoped to have. Being a mother was far too important for me and I knew I would not sacrifice that for a career I wasn't incredibly passionate about. This triggered the beginning of my public relations career and I have never looked back.
My motto in life:
I haven't been everywhere, but it's on my list!
The statement I would like to shout out to the world:
Do what makes you happy.
The challenges/failures I have dealt with:
In the public relations industry, it is sometimes difficult to balance various client needs while getting the job done. It is essential to have a clear vision of client goals and stay extremely organized with tasks. Most importantly, it's important to have a strong team of like-minded individuals who excel in their careers and truly enjoy their work. I work hard to balance my client's needs with my personal life.
The most important achievements accomplished by me:
I take pride in my work because every client I work with is doing something good in the world. I am excited every day to help enhance the brands of companies and services that I truly believe in through strategic media relations, networking, events and consulting.
My warnings to anyone who might decide to take up the same role:
Be careful to take on only as many projects as you can handle, and manage expectations effectively. Treat everyone with equal respect.
The benefits I enjoyed:
I love connecting people to each other and helping others benefit from meeting someone they may not have otherwise met. I love the reward when securing a press hit for a client and having them realize and truly appreciate the return on investment as well.
How can a Professional affect the world's improvement or foster the development of society/business/politics, etc.?
Everything positive you give to the world comes back to you in some measure at some point. Kharma is a real thing.
"OLD-FASHIONED"-STYLE BIO
Kiki Keating brings eighteen years of experience in communications strategy and practice to KikiNetwork. Kiki founded and has been running her boutique PR firm since 2013 and currently represents select clients from the US and Europe, in industries such as education, finance, consulting, and more. She is also the co-founder of MaKiNetwork, where she organizes global conferences to bring together top tier media with Communications and PR professionals from the best business schools in the world, providing an exclusive professional networking experience.
Prior to founding KikiNetwork, Kiki was the founding Director of Public and Media Relations at Dartmouth College's Tuck School of Business, where she worked diligently from 1998 through 2013 to build awareness and advance the reputation of the Tuck and Dartmouth brands globally.
An experienced trial attorney, Kiki is also a certified mediator/arbitrator—a useful skill within the business and education sectors. She is a recognized leader in the business and education communications world and a frequent speaker at global business school conferences. Kiki earned a BA from Smith College and a JD from the University of Maine. She resides in Hanover, NH and commutes regularly to Boston, New York, and locations around the world for event and media relations assignments.
Founder and Head of Communications Strategy at KikiNetwork (USA)