Speakers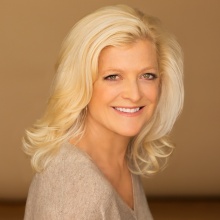 Kiki Keating
Founder and Head of Communications Strategy at KikiNetwork (USA)
Kiki Keating brings eighteen years of experience in communications strategy and practice to KikiNetwork. Kiki founded and has been running her boutique PR firm since 2013 and currently represents select clients from the US and Europe, in industries such as education, finance, consulting, and more. She is also the co-founder of MaKiNetwork, where she organizes global conferences to bring together top tier media with Communications and PR professionals from the best business schools in the world, providing an exclusive professional networking experience.
Prior to founding KikiNetwork, Kiki was the founding Director of Public and Media Relations at Dartmouth College's Tuck School of Business, where she worked diligently from 1998 through 2013 to build awareness and advance the reputation of the Tuck and Dartmouth brands globally.
An experienced trial attorney, Kiki is also a certified mediator/arbitrator—a useful skill within the business and education sectors. She is a recognized leader in the business and education communications world and a frequent speaker at global business school conferences. Kiki earned a BA from Smith College and a JD from the University of Maine. She resides in Hanover, NH and commutes regularly to Boston, New York, and locations around the world for event and media relations assignments.
Founder and Head of Communications Strategy at KikiNetwork (USA)