Speakers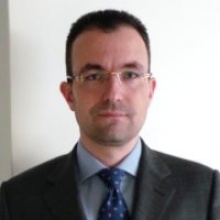 Istvan Kutas
Corporate Communications Director at Telenor Hungary Zrt.
István Kutas has been with Telenor Hungary, the second largest mobile operator in the country, since 2011 - as Corporate Communications Director.
In his role, he oversees the company's corporate and product PR, internal communications, CSR and social media activities.

Before joining Telenor, István worked for 5 years at E.ON's Hungarian affiliates in various senior communications managerial roles. Among others, he has been in charge of the media relations activities of the German energy company amidst soaring energy prices and acted as a spokesperson in a rather challenging social and economic environment.
István joined E.ON from Béres Pharmaceuticals, a Hungarian pharmaceutical company, where he headed the Communications Department for 4 years.
He started his career at Hill & Knowlton and worked 4 years in PR consulting for blue-chip international companies and international government agencies.
István holds an MA Degree in Politics, Philosophy and Economics from the University of Oxford and a BA in Philosophy from Munich (Germany). He speaks fluent English and German and uses conversational French.
Corporate Communications Director at Telenor Hungary Zrt.