Speakers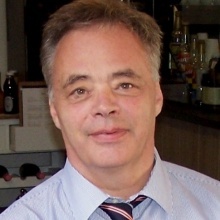 Gabor Hegyi
Founding Managing Director of Capital Communications
Dr. Gábor Hegyi is co-founder and MD of Capital Communications. He has advised numerous Hungarian, CEE, Asian and European companies and MNCs, and led numerous significant communications campaigns, many of them pioneering projects for their regions and markets. These have included MNC brand launches; domestic and international stock exchange flotations for major local players; launch campaigns for leading multinationals entering the Hungarian market; some of Central Europe's largest M&A transactions; reputation and brand-building exercises; investor relations programs for listed companies, social media profile management; and recently, communications support for China's largest investment into CEE and fifth largest investment in Europe.
He provided communications consultation and led projects for leading international private equity firms, including Vienna Capital Partners, Permira, Mid-Europa Partners, Warburg Pincus, Advent, and Royalton Partners, and for banks, including Citibank, GE Money/Budapest Bank and AXA Bank.
Gábor advised MOL, Hungary's largest company for more than ten years, on the MOL IPO, MOL's successive secondary share offerings, MOL's expansion into Croatia, and the regional buildup of MOL's media profile across CEE. Gábor also led communications projects for many listings, delistings and other stock exchange transactions, including the IPO of Magyar Telekom, relisting and delisting of BorsodChem, EDF's delisting and full takeover of DÉMÁSZ, etc.
Between 1993 and 1996 Gábor was deputy MD and head of financial and corporate communications at STAR PR/Worldcom Hungary. In 1991 he helped to set up the Public Relations Department of the Budapest Stock Exchange, serving as marketing adviser from 1992 to 1993.
As a committed environmentalist and active marine sports enthusiast, Gábor is an active supporter of the Blue World Institute of Marine Research and Conservation on Croatia's Adriatic Sea coast, and has been conducting CSR activities for Blue World for over a decade.
Founding Managing Director of Capital Communications