Speakers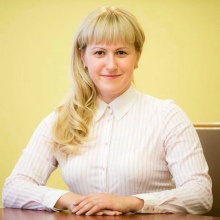 Maria Barabash
Project Manager, Ukraine Promotion Program, National Reforms Council of Ukraine
Maria Barabash is the Project Manager of the Ukraine Promotion Program at the National Reforms Council of Ukraine. She has more than 9 years of experience in international communications, investment promotion and country's brand marketing.
Maria is also the founder and organizer of a number of international forums and road shows "Invest & Trade in Ukraine" in the US, Canada, Germany, Poland, UAE, China and the UK. Prior to founding A7 GROUP, Maria had worked with Capital Strategy, AstapovLawyers and NIKO Corporation.
Maria has 2 degrees from the Kyiv National Taras Shevchenko University and is currently enrolled into the CFA Institute program. Since 2010, Maria Barabash is a Board Member of the Association of Investment Professionals of Ukraine CFA Society Ukraine. Moreover, she is the Head of the "Invest in Ukraine" committee within the Ukrainian Venture Capital Association (UVCA).
Project Manager, Ukraine Promotion Program, National Reforms Council of Ukraine