Speakers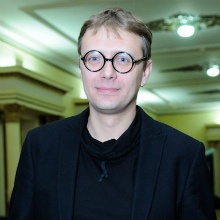 Denis Ivanov
Arthouse Traffic Director
Denis Ivanov is a founder of Odessa International Film Festival, Festival for children and teenagers Children KinoFest, Arthouse Traffic Director. Moreover, he is a member of the European Film Academy and National Union of Filmmakers of Ukraine.
In 2003 he has founded Arthouse Traffic company which became the first Ukrainian distributor of independent art-house movies, focusing on organization of thematic film festivals in Ukraine.
Curently the company has released more than 400 films, where Denis Ivanov acted as a co-producer.
Together with embassies and cultural centers of other countries, Arthouse Traffic holds a number of annual film festivals among which are Line of Spanish Cinema, New British Films Festival, New German Films Festival, Italian Film Week, «Future Shorts»  and Manhattan Short Films Festival.
As a co-producer Denis took part in creation and promotion of three feature films and over  40 shorts. The last co-produced film The Tribe won more than 40 awards on the international film festivals and was released in 40 countries having become the most successful  project in Ukrainian cinema history.
Arthouse Traffic Director