Speakers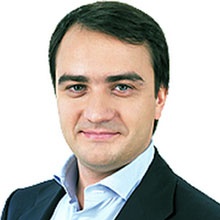 Andriy Pavelko
Chairperson of Verkhovna Rada Committee on Budget
Andriy Pavelko is Chairman of the parliamentary Committee on Budget since December, 2014.
Pavelko began his career of entrepreneur at Dnipropetrovsk Data Processing Center. He was Director, Deputy Director, Deputy General Director of series of successful businesses - Stroydniproservis CJSC, Dnipromayn CJSC, Niktrans LLC, and Vinil LLC.
In 2001, Pavelko became Chairman of the Football Federation in Dnipropetrovsk region. In 2009, he was elected a Chairman of the Dnipropetrovsk regional branch of the National Olympic Committee of Ukraine.
In 2010, Andriy Pavelko participated in the mayoral election in Dnipropetrovsk and became a member of Dnipropetrovsk City Council. In the parliamentary elections in 2012, he was elected to Verkhovna Rada and became Chairman of the Subcommittee on Electricity of Parliamentary Committee on Fuel and Energy Complex, nuclear policy and nuclear safety.
On March 6, 2015, it was confirmed that Pavelko would be appointed as President of the Football Federation of Ukraine (FFU). Pavelko had been Acting President of the FFU since January 23, 2015. Together with Andriy Kozhemyakin he co-drafted and registered an anti-corruption bill in sport.
Chairperson of Verkhovna Rada Committee on Budget